Jerky and KONG TRAXX Toy Gift Set
00010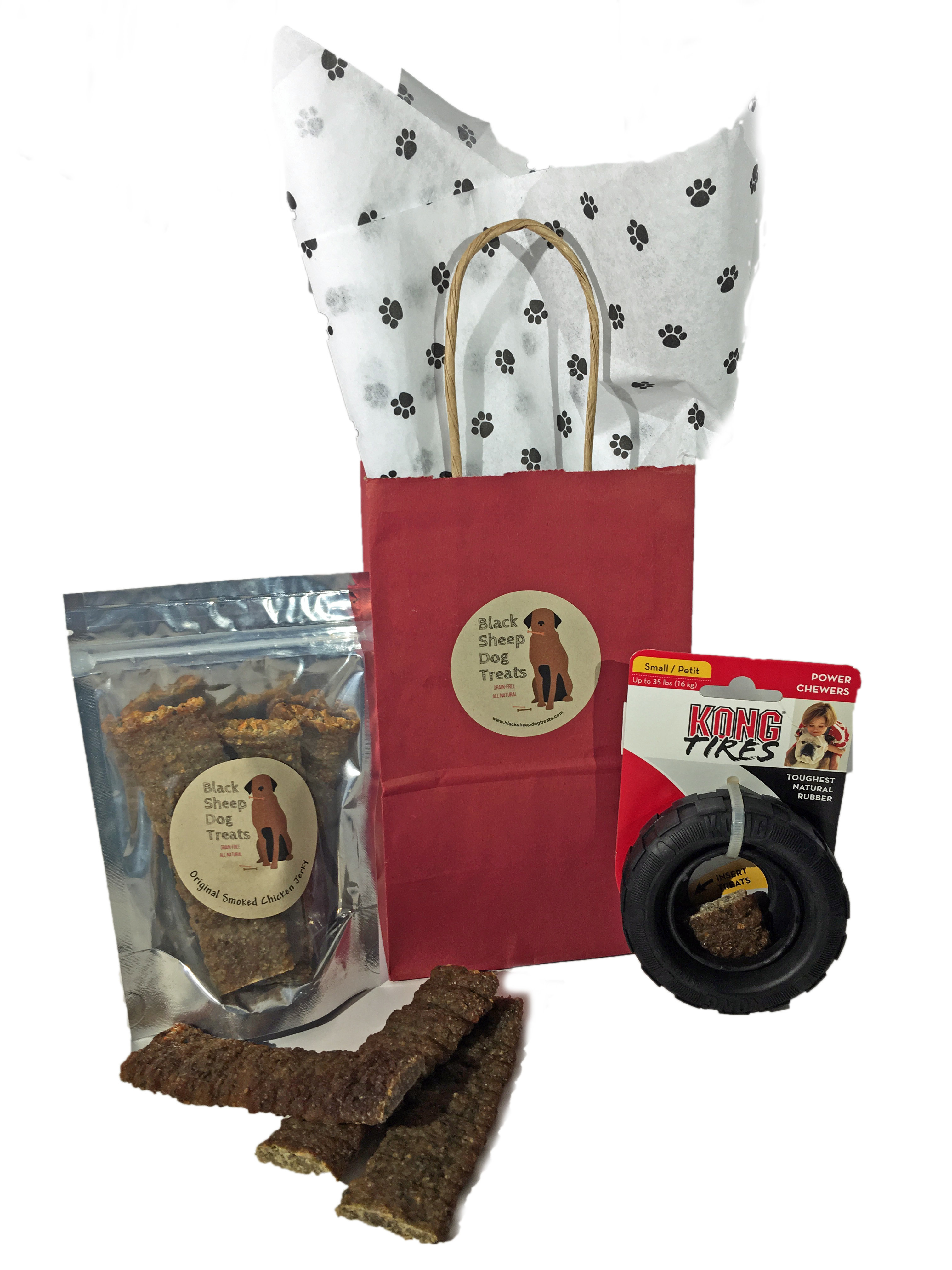 A KONG TRAXX toy and a bag of Black Sheep Jerky is the perfect gift for your best friend. Occupy their time and attention with a fun chew toy and make them work for the ultimate prize -- Jerky!
Select a 3 oz. bag of Jerky in your pup's favorite flavor and choose a KONG chew toy.
Gift bag and paw-print tissue paper is included.
Jerky Flavor
Original Smoked Chicken Jerky (0) Blueberry Smoked Chicken Jerky (0) Pumpkin Spice Smoked Chicken Jerky (0) Combo Pack Smoked Chicken Jerky (0)
KONG TRAXX Toy
TRAXX Dog Toy (tire shape), for Power Chewers, Small (0) TRAXX Dog Toy (tire shape), for Power Chewers, Medium (0)